Home Special offer for Startups and SMB's
Special offer for Startups and SMB's
Your Business Idea Has Been in Shadow for Too Long. It Needs Actions
Haven't you been thinking about creating your own IT project and making it work for you?
Yet, you probably lack time, knowledge, or inspiration to finally make a right decision and monetize your idea.
Don't hide your ideas - give them a chance to make a profit for you.
This is a perfect offer for Startups and Small Businesses. It describes bright opportunities of IT project development for Start-ups and SMBs that can get all the services for free, regardless of project size.
We offer a 25% discount for development from the project start to its completion. Grab it now!
Cbsystematics Development team gives you a unique opportunity:
Consulting services about the project concepts, development methodologies, technologies and pricing models.
Full cycle of application development: from elaboration of the business requirements to the system testing, deployment and maintenance
Free experienced project managers
Free efficient business analytics
Free highly-skilled QA engineers
In-house team of 20+ software engineers and designers and 10+ QA specialists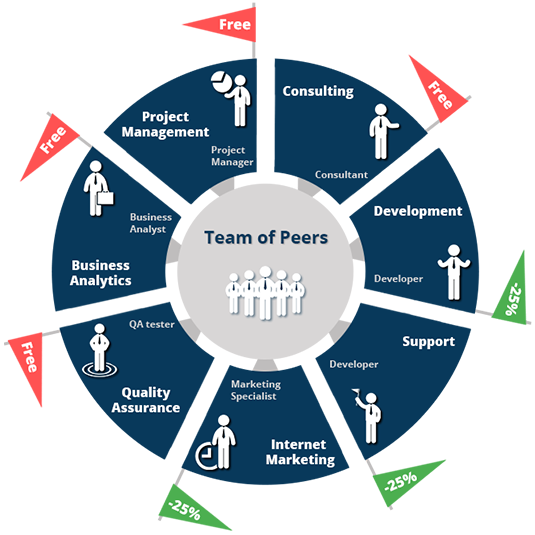 Right decisions lead to right results. Don't postpone actions - send request now!